download article
FTNON - DCC steam blancher
Unique method for blanching with steam
All the good properties of the product are preserved thanks to the new DCC steam blancher® made by FTNON
Steaming is an extraordinarily healthy way of preparing vegetables,
fruit
, potatoes, white
meat
or fish. Thanks to the new DCC steam blancher® manufactured by Food
Technology
Noord-Oost Nederland B.V. (FTNON) in Almelo (Holland) it is possible to blanch products within a very short time and to the right
temperature
.
For this purpose FTNON makes use of a new steam system known as the Dynamic Cloud Control or DCC system®, by means of which the quality of the product is enhanced and at the same time the cost per product is reduced, due to significantly lower consumption of energy versus conventional systems.
The short
heating
time means that the good properties of the product such as aroma, colour, taste and especially the vitamins and minerals are preserved to the maximum extent whilst the products stay nicely crisp and firm. Moreover, there is virtually no leaching of ingredients, which means that a constant high quality of the end product can be guaranteed.
This new, unique form of heat treatment makes for optimum capacity and efficient steam consumption with almost no waste
water
. Compared to the more traditional methods of blanching, energy consumption is therefore considerably reduced.
Our experts in the field of steam blanching will be pleased to advise you on the various possibilities with regard to your production process.
For more information
:
Food Technology Noord-Oost Nederland B.V.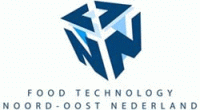 ---