download article
FTNON – Efficient cost effective processing of potatoes
A consistent high quality end product and efficient cost effective processing are very important in the modern
potato
processing industry.
For this purpose Food
Technology
Noord-Oost Nederland in Almelo and Asperen (Holland) has developed energy saving steam cookers with DCC® system. By virtue of this patented steam control system it is possible to steam, blanch, cook and disinfect with the lowest possible consumption of energy.
FTNON is also able to offer advanced solutions for pre-heating, blanching and
cooling
, such as heat recovery from overflow
water
and a very efficient
cooling
whereby the water consumption is reduced to a minimum.
Next to above-mentioned machines FTNON supplies complete
washing
lines with de-stoning systems and
salt
baths. Furthermore, special machinery and complete production lines for fresh potatoes, French fries, flakes and specialties belong to the FTNON delivery programme.
For more information
:
Food Technology Noord-Oost Nederland B.V.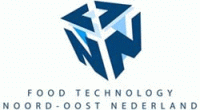 ---