download article
FTNON - STIR Drying installations
Still beautifully fresh even by consume/best before date
Outstanding results from FTNON – STIR® Drying installations*
Food
Technology
Noord-Oost Nederland B.V. (FTNON) in Almelo (Holland) has now put various FTNON - STIR®
drying
installations on the market, and leading
salad
producers are very satisfied with the excellent results which can be achieved with this new development. Even when the consume by date is reached, the product is still beautifully fresh. The salad looks fine, shiny and attractive in a well-filled bag.
Drying by vaporisation of molecules
Thanks to the STIR® drying process you can produce more efficiently and with precision. Drying takes place with the aid of STIR® -
Selective Transformed InfraRed.
In this manner a specific, accurately directed wave length is obtained which vaporises
water
molecules very effectively. The result is a precise residual moisture content, just as one would have wished, with a finished product that has all of its natural characteristics perfectly maintained.
Suitable for many types of food
As well as salads, the new drying installation can be used for many other types of food such as vegetables, mushrooms and onions etc. Additionally, FTNON is working with its research partner TNO on the application of the STIR® technique to the drying of products with very high moisture content such as
fruit
, grains and pet food. Here the aim is a perfect-looking end product, arrived at in the most energy-efficient way.
* This new development receives the support of the Netherlands Ministry of Economic Affairs.
For more information
:
Food Technology Noord-Oost Nederland B.V.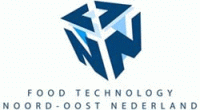 ---