download article
FTNON – Automatic, but flexible processing
There is an increasing demand for the automatic, but flexible processing of fresh-cut products.
The new centrifuge of Food
Technology
Noord-Oost Nederland B.V. (FTNON) in Almelo/Holland is purpose-made for a large flexibility. Many different lots of products, large or small, can be dried soon after one another. The system is not only suitable for all kinds of salads and vegetables, such as leek, peppers, carrots, cucumbers, endive, iceberg lettuce etc., but also for herbs.
With this design the chance of product damage is minimal. The result is a considerable improvement of quality and shelf life of the end product. Furthermore, an efficient
filling
technique takes care of a high processing capacity.
For more information
:
Food Technology Noord-Oost Nederland B.V.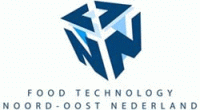 ---