download article
FTNON Product-in-crate washing machine for whole heads of lettuce
There is an increasing demand for the automatic, but flexible processing of fresh products.
The new
washing
machine of Food
Technology
Noord-Oost Nederland B.V. (FTNON) is purpose-made for a large flexibility. Many different lots of products, large or small, can be washed soon after one another. In their own crate. This unique system offers the possibility to bring clean whole heads of lettuce on the market.
The crates filled with product are put into the washing machine, by hand or automatically. A double
stainless steel
chain takes care of transporting the crates through the installation.
By means of a smart application of
water
streams resp. injections an optimal washing effect is created. With minimal water consumption. Thanks to a pulsating
pressure
and suction movement in the water stream it is possible to remove also the dirty parts between the leaves of the whole head.
At the outfeed side the crates are automatically transported out of the washing machine. Behind the washing machine a FTNON Product-in-crate centrifuge can be placed. This is a new, fully automatic concept for
drying
the whole heads after washing.
The system is not only suitable for whole heads of lettuce, but also for vegetables and herbs. Capacity amounts to 500 crates per hour.
Of course FTNON supplies also other processing machinery for fresh salads and herbs, vegetables,
fruit
, mushrooms and potatoes. Complete production systems for preserved, dried and frozen products belong to the delivery programme too.
For more information
:
Food Technology Noord-Oost Nederland B.V.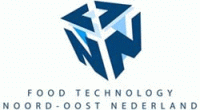 ---