download article
FTNON DCC® Steamer for disinfecting fruit
To rid the skin of bacteria and micro-organisms the products are disinfected with the use of steam. For a high quality end product, with enhanced shelf life.
Product transport is effected by a synthetic
modular belt
. The supply of steam can be quickly turned off, in order to realise a quick changeover to the transport of products which do not need any steam treatment.
In the
case
of conventional steamers there can be a steam loss of up to 40%, but with this new system there is scarcely any loss thanks to its special DCC® design. This means that it will hardly warm up the environment, and also no steam
extraction
is required. The steamer can be supplied with a small stand-alone steam generator, heated by natural gas, (diesel)
oil
or electricity.
The body of the belt steamer is executed with double walls (insulated). Of course, the system is provided with the necessary steam regulations and
safety
devices.
For more information
:
Food Technology Noord-Oost Nederland B.V.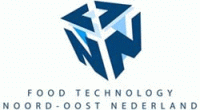 ---