This article is not yet available in the language you selected
FTNON Screw blancher
for French fries and other potato products - axial circulation system
The FTNON screw blancher with an axial circulation system can be used equally well for the blanching of French fries (second and third stages) and of potato slices used in the production of flakes, granulates or by-products
This FTNON screw blancher consists of a screw body, mounted in a horizontal frame. A conveyor screw is fitted inside the body. Blanching water is supplied and removed by means of an axial circulation system which introduces the water to the underside of the screw system at various points and over its entire length, and removes it subsequently at the outlet point. The axial flow through the machine is brought about by the perforations in the screw blades.
During the blanching process the temperature is held at a fixed level for a set time. Within a multiple-step blanching line it is possible to vary the blanching time according to need without any difficulty by means of a by-pass flume (optionally available).
The result is an energy efficient blanching system with a constant product flow. The installation is constructed in a way that product damage is limited to a minimum.
Para más información
:
Food Technology Noord-Oost Nederland B.V.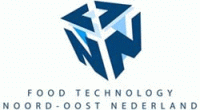 ---